The Christmas Loft, North Conway, New Hampshire
Store Directions
The Christmas Loft, North Conway is located on 2028 White Mountain Highway, on route 16 approximately 1 mile South of North Conway Village and 1 mile North of Settler's Green. We are across the street from the 7-Eleven and the Comfort Inn & Suites.
Our Story
Established in 1984, The North Conway Christmas Loft is a magical family attraction where you can discover the best in holiday decor in an atmosphere that is inviting and fun. Here in room after room, your favorite collectibles come to life in beautifully lighted vignettes that evoke memories of your happiest holiday times and capture the magic of years gone by. Come walk through our life-sized animated New England Christmas Village. Peek into all the shops, talk to our singing cow Bessie and all of her Christmas friends, see Santa flying above and enjoy all the sights and sounds of Christmas.
The Christmas Loft has the largest selection of ornaments in New England. With over 10,000 unique ornaments, there is something for everyone. Find a special souvenir in our large selection of New Hampshire ornaments. We also have dozens of beautifully decorated Christmas trees that will give you ideas for your own home and light up the faces of all ages.
From Department 56 Villages to Jim Shore, The Christmas Loft has the collectibles you've been looking for and items that you won't find anywhere else.
Just Check out our Latest Reviews!
"This place is the definition of Christmas spirit! We have to stop by and buy at least one ornament when we visit each summer. I love just walking through their Christmas display, seeing all of their ornaments and decorations for my Christmas village. They have any kind of ornament you can imagine, a great selection. The staff isn't overbearing, you can just take your time and take it all in. Love it!" - Vickie DiStefano Barrile
"I LIVE for Christmas....(3 months from TODAY!!!) Felt like I had walked into HEAVEN!!! Spent well over an hour here and could have stayed for even longer!!! Definitely will be back!!!!!" - Julie Harlow
"Our FAVORITE place to stop when visiting the White Mountain Area of New Hampshire." - Sandra Wilder
"This place is beautiful! It really puts you in the Christmas spirit! I loved looking at everything!"
"I love going to the Christmas Loft! Every year we stop in and add to our collection of ornaments and decorations. Everything in the lift is beautiful, whimsical, and magical. Something for everyone, the young and the young at heart. And the Egyptian glass is spectacular! Can't say enough good things about the Christmas Loft!" - Stefanie Kazimer
"The atmosphere is wonderfully beautiful. I stop in here once a year for Halloween Lemax. Which they have a great selection to choose from. I buy a piece every year." - Heather Lee
"Fun place to stop with the family! We enjoyed walking through the village and seeing all the decorations. The people working there were very friendly. Santa and Mrs Claus were there to greet the children and they let you take photos."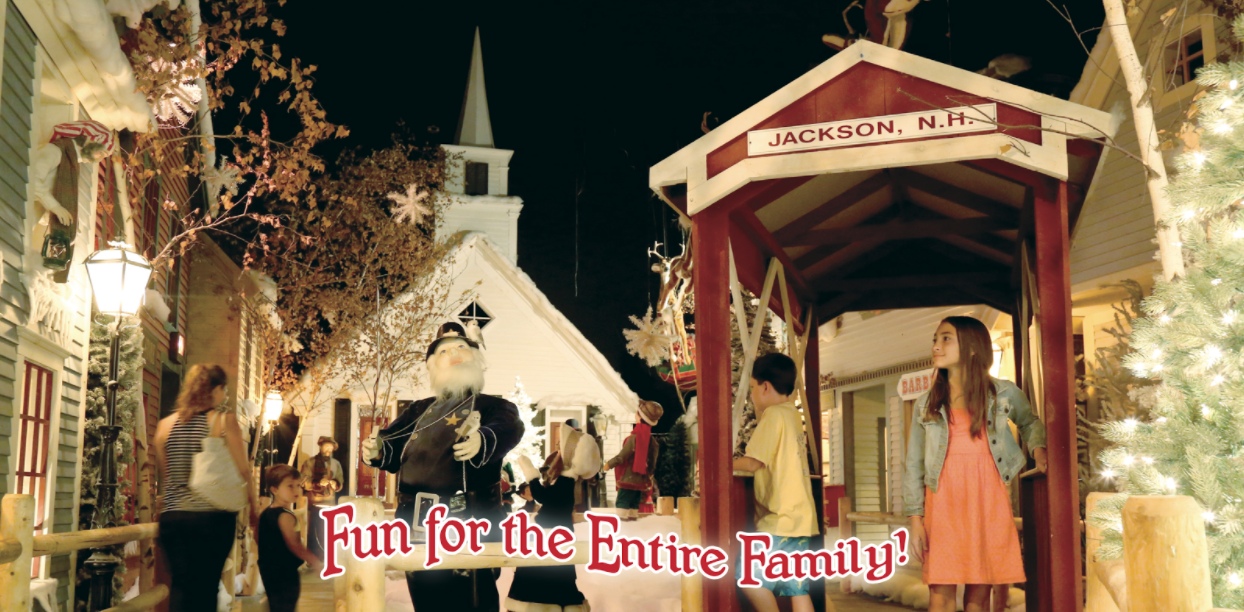 STORE LOCATION & PHONE:
2028 White Mountain Hwy,
North Conway, NH 03860
Phone: 603 356 5253
STORE HOURS:
OPEN 7 DAYS A WEEK!
9:30am-8pm